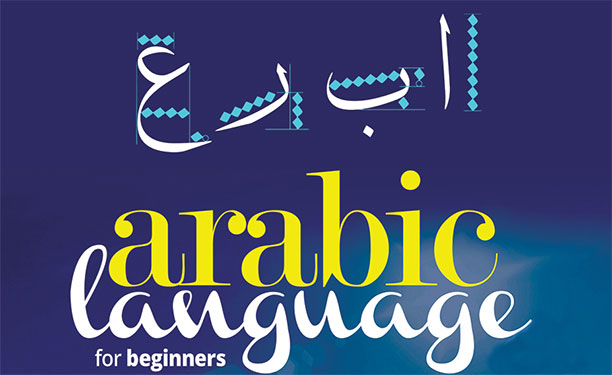 Learn Arabic Language
This course is for beginners WHO shrewdness to browse religious writing fluently and would really like to know the that means of the religious writing whereas reading in Arabic. Classical Arabic courses ar supported fus-ha idiom that is that the idiom of the religious writing. The course is particularly designed for a non-native arab whose maternal language isn't Arabic.
Estimated course length (Adult): fifty six hours Hours
Estimated course length (Children): fifty six hours Hours
Estimated commitment of study : 2-3 Hours per week
Comprehensive Course Material enclosed
Course information
The aim of this course is to create a powerful foundation of student regarding the core principles governing Arabic, to supply introduction to Arabic synchronic linguistics and to develop grasp on beginners Arabic vocabulary that shows up throughout the religious writing. thriving completion of this course can modify students to investigate the synchronic linguistics of Surahs like al-Fatihah, Al-Falaq, and An-Nas and perceive the fundamental ideas and phrase structure of Arabic.
Generally the course units include: acquisition of basic vocabulary, Demonstrative Pronouns, Possessive pronouns, Hadhaa Washington dhaalikha, Definate articles, Prepositions etc. Please check with course summary for details.
Learn Arabic Language 

Course summary

Unit one – demonstrative – Haadhaa (This is…)
Unit two – Dhaalika (That is..)
Unit three – The Arabic article (The)
Unit four – Prepositions (e.g. to, from, in, at, etc.)
Unit five – Expression of possession (Vocative Particle)
Unit six – The demonstrative for the female Article (This is…)
Unit seven – The demonstrative for the female Article (That is…)
Unit eight – Revision Lesson – synchronic linguistics Rules Learnt to date
Unit nine – The Adjective Clause and therefore the pronoun
Unit ten – Possessive Pronouns and therefore the 5 Nouns (Exception)
Unit eleven – Attaching Pronouns to Prepositions and present Verbs
Unit twelve – a way to Have a Discussion in Arabic
Unit thirteen – Plural for the demonstrative, Sound Plural and Broken Plural
Unit fourteen – Possessive function word relating the Masculine Nouns
Unit fifteen – Possessive function word relating the female Nouns
Unit sixteen – The conception of Rational and Irrational Nouns
Unit seventeen – the twin kinds of the Arabic Nouns
Unit eighteen – Numbers one to ten for Masculine Nouns
Unit nineteen – variety Phrase for the female Noun
Unit twenty – Introduction to the Diptotes
Unit twenty one – Introduction to the Diptotes (Continued)
Unit twenty two – The Definite and therefore the Indefinite Nouns and Their varieties
Unit twenty three – The Demonstrative and therefore the Relative Pronouns very well
Unit twenty four – Examination
Requirements
To join this course, student should be ready to browse religious writing or Arabic fluently.

knowledge of Tajweed isn't needed.

Arabic writing talent isn't needed.

Student is needed to attend lessons on time and get together with the teacher. just in case of youngsters, folks ar needed to encourage and monitor the perspective, alertness and therefore the behavior of student throughout lesson. Student is needed to submit regular feedback to the academy regarding the course furthermore as teacher.
---